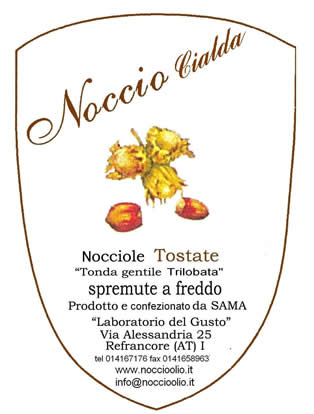 By cold pressing of Hazelnuts yields a "CIALDA" absolutely natural and almost no fat.

This waffle retains all the nutritional properties, and vital energy, as well as the organoleptic properties (flavors and fragrances) hazelnuts, but very low in fat, such that the product can also be used for those who follow special diets and feeds.
The low-fat, together with the unmistakable aromas and flavors offer new possibilities for use, until now unavailable, that is, to be able to bake (with the help of other partial flour) and then it can be an ingredient in cakes, bread and pasta also leavened.